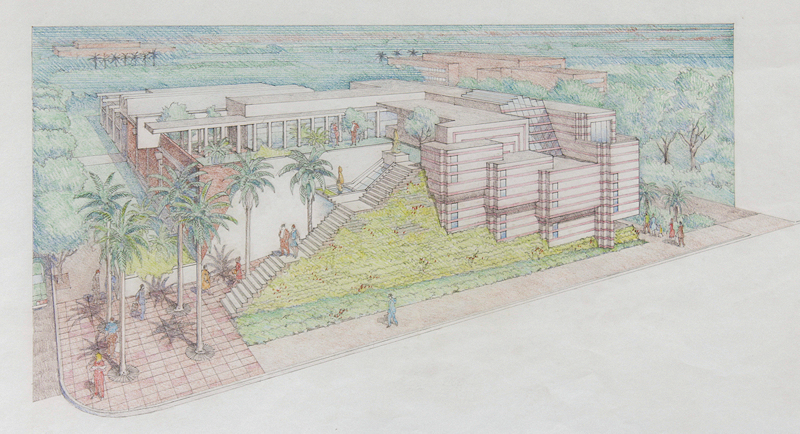 WHO WE ARE, WHAT WE DO
The mission of the OA+D Archives, Inc., a non-profit 501(c)(3), is to honor the past, celebrate the present, and encourage the future of creative organic architecture and design. We do this through education, conservation of original design materials, publication, and exhibition.
Our primary means of achieving this goal is through the publication of the Journal of Organic Architecture + Design and to actively advocate for the acquisition, retention, preservation and conservation of the archives of design professionals whose work is/was based upon the philosophy of organic architecture and design.
Our shared passion for furthering the education, appreciation, and preservation of archival materials associated with organic architecture and design was the impetus behind forming OAD Archives, Inc. Our combined archival collections have saved thousands of pieces related to a wide range of organic architects and designers. But this is just beginning to address a significant need.
Every year, more and more materials are lost due to neglect or the lack of institutional interest in taking them on. In order to save these works, we need your help. Purchases of the Journal of Organic Architecture + Design help to support the ongoing acquisition of organic architecture and design-related archival materials and their preservation.
In a post COVID-19 world, we have had to re-imagine our processes and storage arrangements to not only keep archival materials safe, but also the collections managers who oversee them.
In light of the specific challenges faced during the worst of the Pandemic, we have made the decision to pursue a decentralized storage approach for OA+D to allow us not only to better react to collections that need to be saved across the country, but also to allow more collections managers to work on processing the material we do have. Currently we have secure, environmentally-controlled satellite storage sites in Chicago, Illinois, Lexington, Kentucky, Los Angeles, California, and Chandler, Arizona. In-person viewing of materials will be restricted for the foreseeable future.
Our Archival Study Center is located at 365 S. Arizona Avenue in Chandler, Arizona. This facility holds approximately 1000 square feet of archival materials with an emphasis on the Taliesin Architects Collection. This space is supported by additional off-site storage. As the Taliesin Architects Collection is being organized and due to COVID restrictions, in-person viewing is currently restricted. In the near future, appointments can be made for visiting the Study Center a minimum of two weeks in advance of your intended visit date. We will announce when we will be accepting appointment requests and hope it can be soon as collection organization and pandemic issues allow.